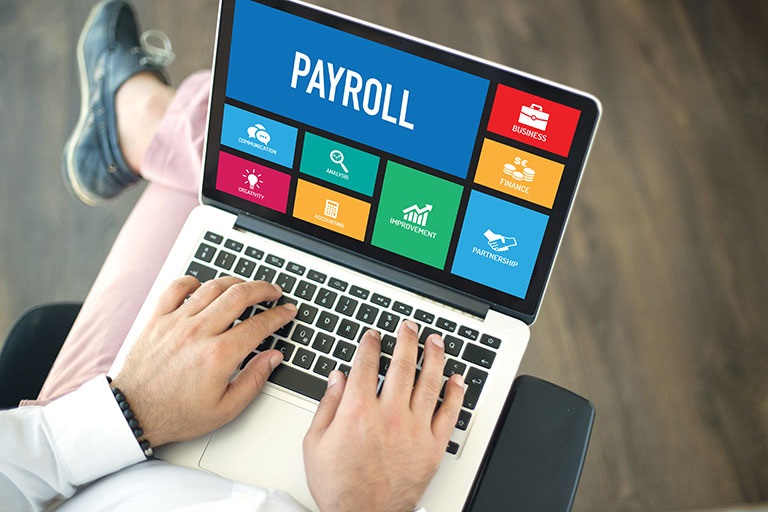 Using payroll software is not a luxury anymore. With computerization of organizations having taken place rampantly, it has become natural for the managers to shift the payroll from attendance registers to something more automatic and accurate. Payroll management software has all that it takes to make employee processes managing a swift process. Listed here are a few very important functions that the payroll calculating software does.
Maintenance of employee records: All employee data at one place allows the user to retrieve any information pertaining to the workers in no time. Salary earned, bonuses won, targets achieved, leaves taken are some of the employee information that is needed most frequently and quite accurately to ensure a conflict-free environment at work.
Entry and exit record: HR department of organization of any size needs to handle humongous data pertaining to talent acquisition and management. Whether it is a workforce of 20 or 20,000, the frequency of people leaving and entering the organization creates lot of data that can be managed easily with the best payroll software.
Talent acquisition process maintenance: People are needed as per the changing scales of working in an organization. When the budget allows hiring more people and getting more work done to enable business expansion, the talent acquisition team comes into action. Interview scheduling, arranging meeting with CEO etc. are some of the important processes that need to be done with thorough professionalism. All these actions can be best handled when an automated tool is there to remind, to record and evaluate on behalf of the entity responsible for these. The payroll management tool makes the talent acquisition process as easy as cakewalk.
Training management: All employees need to be properly trained to do the task assigned. They are also trained to adjust to the work culture. The uniformity of actions and thinking across all levels of management is essential for an organization working to achieve a set goal. Payroll tool helps track the employees left untrained and also offers correct identifying of training needs of employees according to their proficiency level.
Thus, achieve a holistic employee management solution with payroll managing software and be instrumental in growth of the organization.