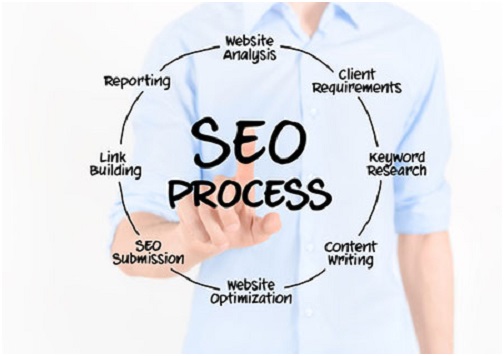 Anyone who works in the digital marketing industry has been hit with the question; what do you actually do? Search engine optimisation is a digital marketing technique used to optimise a website by applying various techniques that will improve the website's ranking.
The experts at these sorts of companies have the experience and knowledge to know what things affect SEO and how to recover if you've been penalised. By following all of the guidelines from the major search engines, your website will gradually increase its authority and appear higher in the search engine results page (SERP). For what a SEO company actually does you can categorise it into three main sections.
Site structure analysis
When it comes down to it a good site structure for you website is a good suer experience for any inbound traffic. We as human beings need structure and a logical flow with anything so our websites should mimic this. Search engines ranking algorithms feel the same way.
If the site is logical it can be crawled easier and is deemed as trustworthy for other users. Google admins have stated that there are some things on people's websites that don't get crawled. This is due merely to the fact that the website lacked a logical structure so all this content that you have created is being missed.
SEO companies know how your website should be to assist with increasing its rankings. Errors on the page, structure and hidden files are just a start. The loading speed of your website is very important. Algorithms take into consideration the bounce rate of your website. If it takes too long to load and people are spending low amounts of time on the website their ranking is affected. Increasing the loading times and generating quality content to engage consumers is an effective measure to increase your SEO.
Optimising your layout for other devices is also important. Google has come out and said that it automatically ranks websites that are optimised for mobile over those that aren't. Due to the influx in mobile device usage it doesn't come as a surprise.
Content analysis
The content that your website has can be very beneficial or detrimental to your website. A third party service will analyse the content you have and make recommendations on what should be added or removed.
Duplicate articles and key word stuffing is a big no-no. The algorithms aren't dumb and know what you're trying to do. Stuffing articles with the same keyword or posting the same article multiple times can result in your website being penalised.
Most of the time businesses don't know how to create SEO friendly articles or content. Outsourcing your content creation to a company that specialises it could make your experience a lot easier and save you from any potential penalisations that you are unaware of.
Off-page analysis
The majority of your website's SEO happens off your website such as on review sites, blogs and online directories. How it is structured allows for brands with positive reviews and strong brand awareness to outshine the rest. That's why it's important to make sure that you are constantly updating your online platforms and are doing everything in your power to provide a good product and/or service.
Making sure that online directories have the latest update is also important. A SEO company knows how to respond to hiccups that happen along the way such as bad reviews. Responding correctly can make or break your business's online presence.
An important thing to note is that inbound links to your website improve you ranking immensely. If you have multiple links coming in, algorithms see your website as trustworthy and give you higher authority. It can be a double edged sword though as quality of the links counts.
Don't trust companies that will give you hundreds of poor quality links as they ultimately hinder your ranking as the algorithm knows how to distinguish good links from bad.
So now you know what an SEO company in Sydney does and it can be quite overwhelming. SEO is a combination of multiple things and this is just a broad overview. To get a real idea of what they can do for you, seek out a local company and start experiencing the benefits of an optimised website.