How long have franking machines existed?
Franking machines have been available for almost a century. They may not always have boasted the technology that today's models possess but people immediately saw the merit of franking mail.
Who has control of franking and franking machines in the UK?
Royal Mail manages every aspect of franked postal services from the costs applied to the technology and approval of models. For example, they stipulate that all new franking machines must be smart technology enabled.
This allows use of the best pricing tariff and sophisticated reporting and operational tools through their Mailmark service.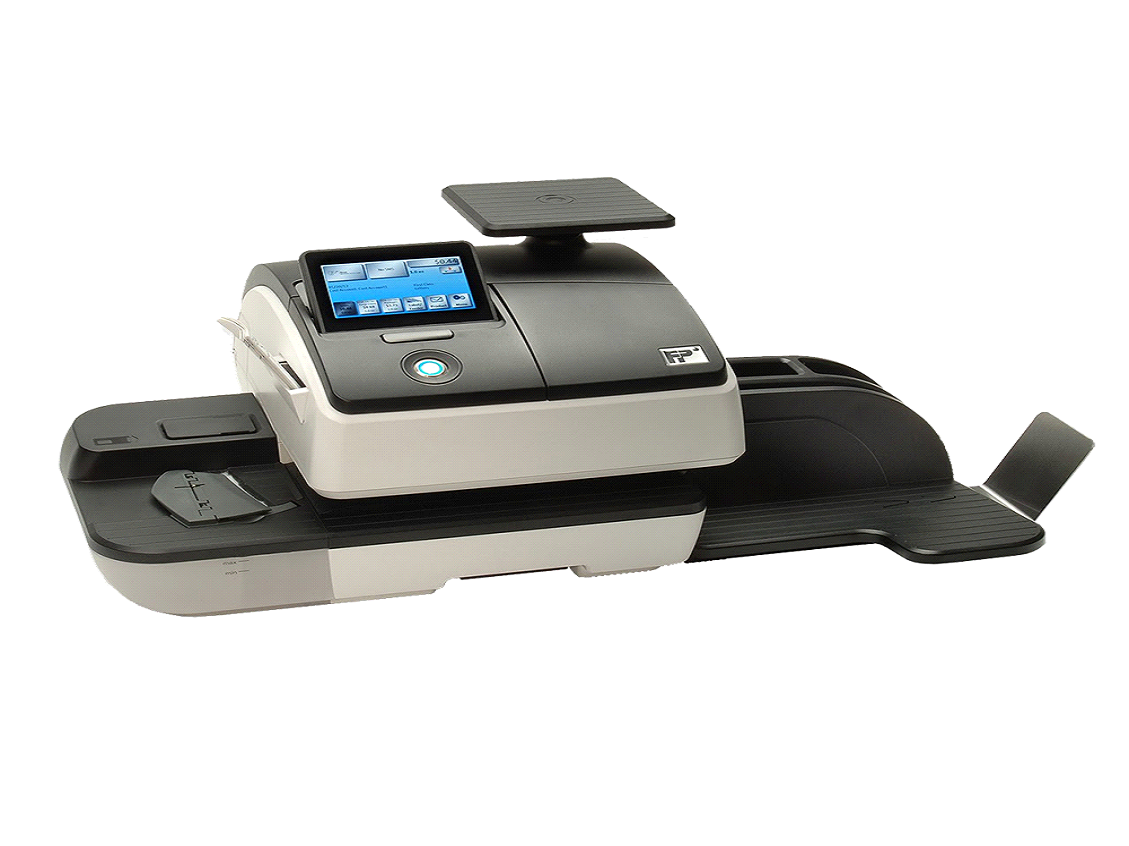 Firms like IMS Franking Machines in Aldermaston have been accredited by Royal Mail to advise, sell and facilitate hire of approved franking machines and to sell consumables.
Does my business need to process high volumes of post to have a franking machine?
No, business supplies companies stock franking machines for all levels of usage.
Several franking machines are designed for home office and small volumes and at the other end of the spectrum you'll discover franking machines for considerable post room volumes.
Even posting 5 – 10 first class small envelopes a day should deliver a reduction in postal costs compared to stamps.
Can you give me an example?
1 x 2nd class large envelope between 101 and 249 grams costs:
Standard Signed for on delivery
Stamps: 75p £1.85
Franking machine: 67p £1.77
Franking machine with Mailmark: 64p £1.74
Can you afford to lose 11 pence every time you send a 2nd class large letter?
How much does franking machine hire cost?
As with most office products there is a machine available to suit your budget needs. If you work to an average of £14.99 to £16.99 per month and estimate the level of usage and the consumables costs this will give you a figure to plan with.
Obviously, by speaking to expert business supplies firms you'll get exact figures.
How much is it to buy a franking machine?
The minimum purchase cost is approximately £1000 for a smart technology enabled franking machine. If you buy a second hand standard franking machine please remember that it may be placed on Royal Mail's obsolete list more quickly than the newer models.
Can I buy franking machine labels and inks anywhere?
It's normally a non-negotiable part of a hire contract that consumables can only be bought from the hire firm. This guarantees quality of product and service levels.
For purchased franking machines there are inexpensive options on the market if you aren't tied to a contract but please be wary.
The quality is often below the required standard and can place you at an operational disadvantage.
1000 labels can be purchased for as little as £18 or as much as £95 including VAT and blue ink cartridges can cost from £55 to £185, again VAT inclusive.
Where can I learn more?
Talk to accredited professional firms who work with Royal Mail franking machines like IMS Franking to maximise postal cost savings, efficiency and business potential.