If you have one of the best gaming PCs already, it can be tempting to go with the cheapest mouse you come across. This is not wise though since like any other component of your gaming system, a mouse plays a crucial task.
You should keep your eyes open for a mouse that can manage to balance price and performance, while still packing unique features. To ease your hustle of choosing an impeccable gaming mouse, we reviewed the features of hundreds of models and identified the following as 2019's best.
SteelSeries Rival 600
If you are looking for an affordable gaming mouse with a customizable weight and depth sensor, then the SteelSeries Rival 600 may be an ideal pick. This mouse comes with a TrueMove 3 sensor that makes it one of the most sensitive and high performance mice in today's market.
The SteelSeries Rival 310 may also suit you if you need a comparable performance. However, this is focused on right-handed users.
The SteelSeries Rival 600 Comes with 12,000 DPI (Dots Per Inch) and has a lift-off distance detection, as well as 60-million click mechanical switches for more efficiency. One major drawback to this mouse is that it is quite costly, as to own one; you will need to part with $69.99 to $79.99.
SteelSeries Sensei 310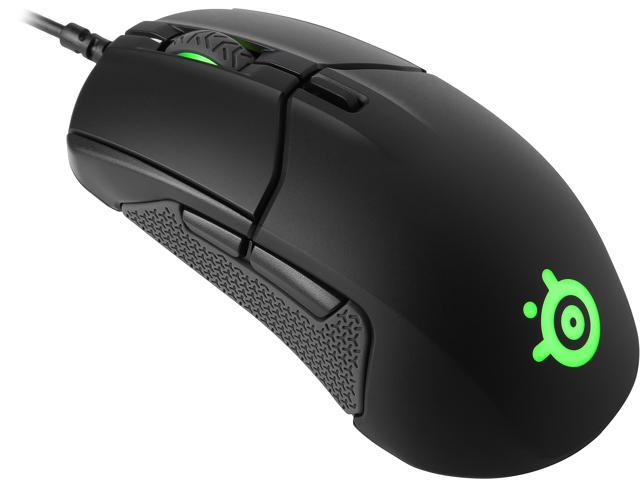 Coming with a DPI of up to 12,000, SteelSeries Sensei 310 features an ambidextrous design, a 50-million click lifespan, as well as an up to 3,500 CPI one-to-one tracking. Selling at $49.90, this mouse is reasonably priced and works well with claw and palm grips.
The most vivid cons of this mouse model are that it lacks a braided cable, and has no sensor calibration support.
Corsair Harpoon RGB Wireless
This gaming mouse delivers an excellent performance at a price that does not break the bank. At less than 50 bucks, you get yourself a top-performing mouse with stable battery life, Omron switches, and RGB lighting.  
One con of the Corsair Harpoon RGB Wireless mouse is that its ergonomics are specifically designed for right-handed users.
Logitech G502 Hero
There are generally two options to pick from when it comes to gaming mice. You can either choose a good-performing mouse that resembles something out of a Sci-Fi film or get a good-performing mouse that takes after something you would fit in an office. Logitech G502 Hero firmly fits in the former category, and entirely looks like a gaming mouse. However, do not allow that to dissuade you since, with a jaw-dropping sensor that has 16,000 DPI and adjustable weights, this gaming mouse bring out its otherworldly looks. Other lovable features of this mouse are programmable buttons, RGB lighting, 1ms latency, and adjustable weights.
Logitech G502 Hero mouse is not ideal for gamers with big hands, but past this, it is one of the best gaming mice in the market today.
You can get the Logitech G502 Hero mouse with as little as $69.70.  
Logitech G903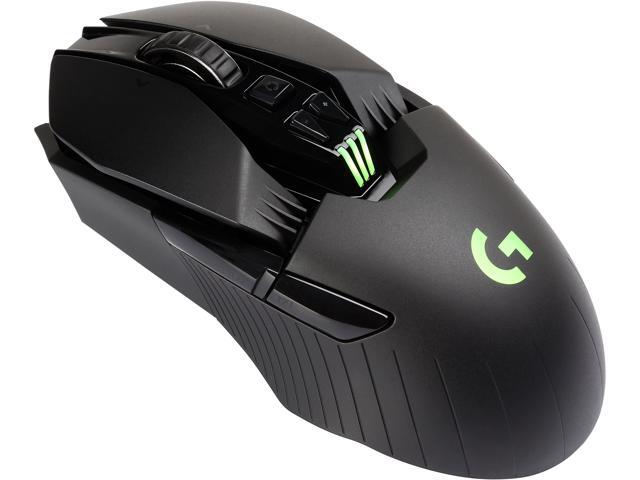 Gracing a faintly altered G900 design, Logitech G903 has incredible features that prove that Logitech gaming mice are among the best in the market. This mouse comes with a PowerPlay mouse pad by Logitech that doubles up as a wireless charger.
This pricey ($106), yet worthwhile investment has a battery life of up to24 hours and 32 hours when LEDs are turned off.
A 12,000 DPI, LightSpeed wireless technology and PMW3366 optical sensor coupled up with a solid build quality makes the mouse worth buying.
Razer Naga Trinity
Made with a Razer Chroma support and interchangeable side plates, Razer Naga Trinity is a perfect example of a mouse with many faces. This model offers a smooth motion tracking, has 1000Hz, and 16,000 DPI; a feature not so common among its competitors.
Razer Naga Trinity mouse gives you three easily swappable plates to enable you to change your mouse in a manner that fits for the game you are playing.
One drawback is that the mouse is quite costly, as you will need to give up $74.99 to own it.  
Bottom Line
The right gaming mouse is a perfect flourish after you're done constructing your ultimate gaming PC. We hope our guide will help you get the right mouse irrespective of your budget. For detailed reviews on the mice above and other gaming products, visit game reviews azspecialoffers.net.