With the growing opportunities day by day, we find many places to get what we want, but we have to decide what is the best based on the research. As we have no time to get a good research, we rely on the platforms that we come across at first. But later we feel that's a bad idea.
So we came up with good research to show the best and top 5 content marketplaces to hire and work using those platforms.
Upwork
It is one of the best content marketplaces one can go work without any hassles. You can not only hire freelance content writers here, you can also find web developers, mobile developers, sales and marketing experts, accountants and consultants, designers and creative, writers and many others all at a single place. Just post about the project details there, the team of upwork suggests you the customer you are willing to hire.
Contentmart is a great platform for both clients and writes where you get trusted quality writers. The writers here go many phases before they can work. All are well tested to start work with. They pass language test, they write essays to get verified. You can find beginners to experts to verified writers here for a basic pay. All you need is to post the order details. Based on the details the writers can bid and you can choose among the writers based on their work.
PayPerContent
Paypercontent is the content marketplace where you can get creative, knowledgeable and reliable content providers who work online. The writers have the choice to decide the pay they get based on the work they provide. If the client wish and agrees with the payments and rates, they can continue working with each other till they both are comfortable to work with.
Freelancer
Freelancer allows the writer to register based on their interest. It will provide free period of a month to know how it works and the writer gets limited chances to place the order during this time. Once the writer gets comfortable to work here, they can upgrade and get all of its services unlimited. One can get a different set of writers here. Based on the skill test you can hire the type of writer you want for the particular order. Apart from writers you can also hire architects, mobile app devlopers, web designers and a lot others.
Fiverr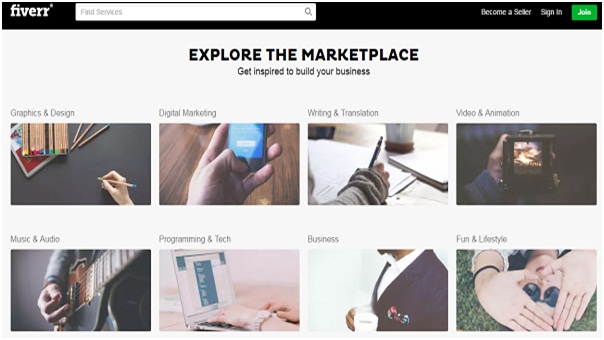 How can one forget about it when one is searching for freelance or one wish to be a freelancer! Fiverr is one such place where you get your work done for a low budget with many resources on hand. You can find writers, photographers, video makers, marketers, web designers and the list goes on. Just upload a gig based on your choice and mention the charge you are willing to charge for that particular work. The clients and workers from around the work gets connected through this platform each passing day numerously.
Just go through all of these or some of these or any of these based on your interest. I bet, you will find a great place to work with any of these platforms and can find the type of freelancer you are looking for. Make sure you work hard on the initial days as you are a newbie there you may need some time to get fit into them.