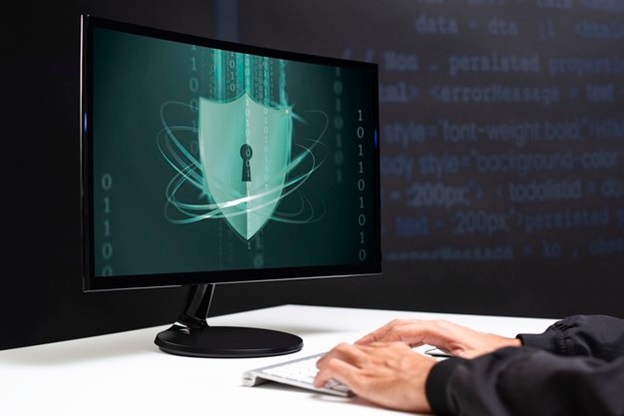 A VPN might not be required for SEO practices, but it's for sure one of the best tools out there that will benefit you. In most cases, a VPN, short for Virtual Private Network, is a security tool used to access geo-restricted or regionally blocked content, get the best deals on tickets, secure your internet connection, and allow you to see what's trending worldwide.
This very last line in the paragraph above sets the whole scene of how a VPN is beneficial to SEO practices. With that said, the points below will highlight just how a VPN can be a perk to your SEO strategies.
How does a VPN help build SEO practices in the right direction?
There are a couple of perks around it, but let's go over the most important. Before starting, you must understand that not every VPN is great to use. There are only a few VPNs in the market that are safe to use. Choose one that offers a large number of servers, fast speeds, allows a free trial and other perks!
Now, let's get started with the key points:
1. Full secrecy to the SEO strategies you already have
The SEO industry is constantly evolving, newer ideas being introduced, bigger and better strategies being laid out, but what stops others from stealing them? To build SEO strategies, you're going to have to do your research, visit various websites, take inspiration etc. But, by doing this, you're following a particular pattern, the pattern that ultimately reveals what your main target is.
Through this, almost anyone track you, and by that, I mean the websites (competitors) you're visiting. So, if ever you're trying to copy off or make a similar strategy plan for your website, all the sites you previously visited will be able to detect it. They can easily track your IP address and more. There are also times when you get charged by particular engines for copying material.
With that said, a VPN is one of the best ways to keep your tracks private while scouting the internet. It offers servers that you can connect to, which help anonymize your IP address. Plus, with these multiple server locations, you can also check out what's trending in SEO from all over the world, which brings us to the next point.
2. SEO searches in international countries
To reach better heights in targeting different audiences, you need to be able to see which keywords work according to certain locations. Of course, if you've got a universal brand, you're going to want to stretch the search far beyond just your own country – study foreign markets effectively.
For that, a Virtual Private Network can help SEOs reach another kind of market in another country. For instance, if you're living in America, and are selling a software like an antivirus. Would you want to target just users in your country or worldwide?
So, if you're aiming for international exposure, you're going to need to check what keywords international users are entering. With this you can create plans to drive in traffic to your site. Using a VPN, you can change your location to any country offered, and look up keywords from all over the world.
3. Stay safe online
Just because you're an SEO specialist doesn't always mean you have to work from the office. Most people are now working remotely. When that happens that entire security aspect goes lower as compared to when you were at the office.
A VPN will help you eliminate a bunch of risks that may occur when you're not careful. You could accidentally connect to a public Wi-Fi or click on a wrong link which could expose a large chunk of information on your device. Using a VPN means better encryption, advanced security features like a Kill Switch, Ad-blocker and much more!
4. Geo-restricted content
It's no secret that most content ranging from websites to apps are geo-restricted in many countries around the world. With that said, how are you, as an SEO specialist able to access international content, SEO tools, or websites that are blocked in your country? It's going to narrow down your job to a bare minimum of advances. A VPN will allow you to safely access or bypass these restrictions, benefiting your SEO practices in the long haul.