There are many other hosting companies in the market but MilesWeb and Godaddy are one of the tough competitors in this field. For getting your business registered you requireweb hostingservices and domain name as both are important points to consider when you're new to host a website/blog.
When you are going to choose any web hosting provider you must keep in mind the amount of hosting you require for getting considered business plan website.According to it,check the priorities and requirements for your website and then select from MilesWeb which provides the cheapest web hosting  which includes the Reseller hosting, VPS hosting, Dedicated hosting,Cloud hosting. The website needs good speed to perform and deliver the best user experience. Forimproving the speed of the website, you need to consider other factors such as types of server resources like disc space, bandwidth, server location choice, dedicated IP and more.
I am going to compare the two big players of Hosting Industry – MilesWeb&Godaddy.
MilesWeb–
MilesWeb company was incorporated in 2012, which developed its business amazingly by providing quality service to the clients over 10000+ clients from all over the globe. Known as India's best web hosting company, it provides all kinds of hosting if offers cheap unlimited hosting solutions to all types of businesses. Their plans consist of excellent features which include the Lifetime Free Domain SSD storage, unlimited bandwidth, Free SSL certificates, Spam Experts, unlimited email accounts, etc.
Start up Plans –
While, considering the start up plans ofMilesWeb,it offersshared linux hostingstarting from INR 60/mo. This includesone Host website, SSD disk space, bandwidth, SSL certificate, cPanel +Softaculous, MySQL DB's and email accounts which is less than $1. Whereas,Godaddy offers their starting plan at INR 99/mo. Itincludes 1 host website 30GB storage and unmetered bandwidth.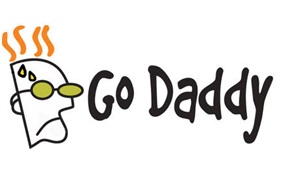 GoDaddy–
GoDaddywas founded in 1997 which is the most oldestand reputed company for domain registration, website building and hosting. GoDaddy is the best for your website domain name registration and also for hosting it may have higher prices, if not for first year then must from next year. Their charges are quite high as compared to other companies. GoDaddy is known for its cheap domain hosting but their charges are high when you add the features in your plans. GoDaddy spendslot of money in advertisement and commercials. On the other hand, GoDaddy is one of the great hosting providers that exist from a longer duration in hosting industry but their service is not up to the mark as they predict to be.
Comparable Features of MilesWeband GoDaddy –
Money back guarantee-
When a web hosting company says it will return your money then you can have somekind of assurance of a trusted company.Thus, MilesWeboffers you 30 day money back guarantee! If you not satisfied with the service, well you can just ask for the money refund within that time period.But as compared to GoDaddyI can't find such thing in them. I must have mistaken but I didn't find any strong statement explaining they provide money back guarantee.
cPanel
Both companies offer cPanel for your servers hosting needs. cPanel is the best file manager when it comes to website & that's what both the companies offer you.
Server Location –
MilesWeb servers are located in the prime location in USA,UK,India and Romania.GoDaddy servers are located in almost many countries over the globe. Their prices are quiet high as compared to MilesWeb. They charge you for many things, if you update to more features.
SSL certification – 
You get free SSL certification with MilesWeb even with the basic plan whereas,GoDaddy does not offer SSL with basic plan you need to get Ultimate plan for SSL certification and its quite highly priced.
Support –
Whenever any issue arises there can be chances that you can messup the things, doesn't matter how skillfull you are but you'll be in need of the support anytime.So, make sure to choose the company which provides instant support to your issues via live chat, calls, or emails.
Reviews –
Comparison   chart – MilesWeb vs GoDaddy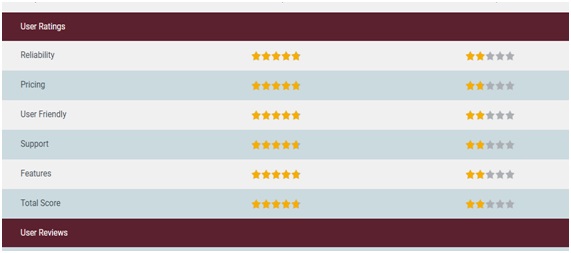 Final words to sort out the things –
While looking out for all actions and plans specified, you need to consider the best hosting provider for yourself which gives you proper service accordingly. I would like to say MilesWeb is the best in comparison to GoDaddy and other companies. GoDaddy servers stuck many times while MilesWeb gives you proper uptime and support. On closely noticing, the rateof services rendered by both the companies are never the less but MilesWeb stands out great in ensuring that the customers getvalue for their money.
MilesWeb almost offers half the price of GoDaddy so it's quiet reasonable and affordable. GoDaddy has been in hosting business since many years from a longer duration.MilesWeb has came along with the great rise up in the hosting field with spreading its awareness in the market which makes them one of the best hosting companiesin India. From, the following feature, I agree to go with MilesWeb rather than GoDaddy.MilesWeb gives you everything which is necessary and needed for the hosting requirement in fair prices. Everything is displayed on the site which is appropriate;they don't take any hidden charges.
MilesWeb thus proves to be one of the best in web hosting industry which provides excellent servicesto the clients than Godaddy.