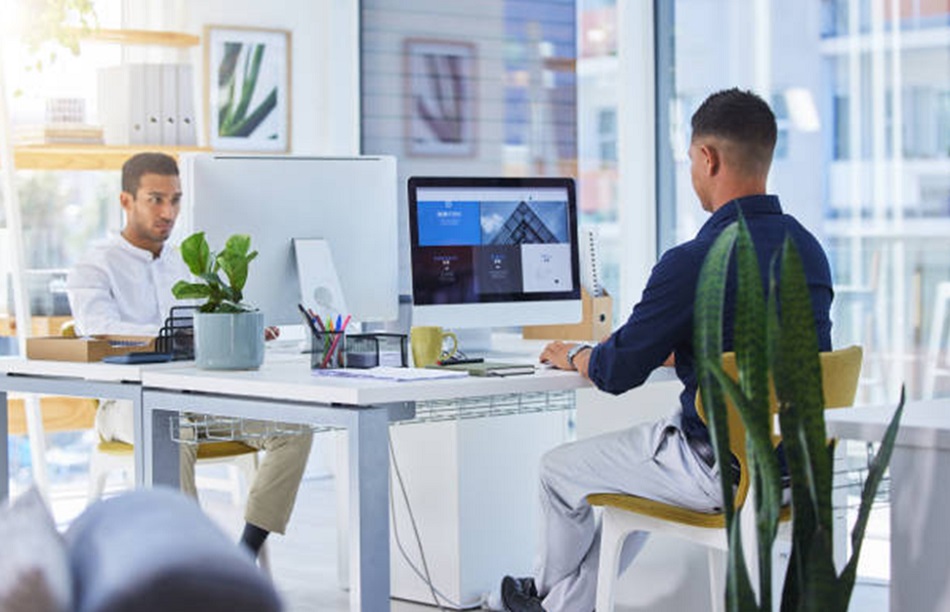 In today's digital age, having a professional and user-friendly website is crucial for the success of any business. However, not all businesses have the resources or expertise to create and maintain a high-quality website in-house. That's where white-label web design reseller come in. These specialized service providers offer a valuable solution by partnering with businesses to deliver top-notch web design services under the business's own brand. In this article, we will explore how white-label web design resellers play a pivotal role in helping businesses thrive in the digital landscape.
Access to Professional Web Design Expertise:
A White-label web design reseller brings professional expertise to the table. They have a team of skilled web designers who stay up-to-date with the latest design trends, best practices, and emerging technologies. By partnering with a white-label reseller, businesses gain access to this expertise without having to invest in hiring and training an in-house design team. The reseller takes care of all aspects of web design, including website layout, graphic design, user experience, and responsive design, ensuring that businesses receive a website that is visually appealing, functional, and optimized for conversions.
Time and Cost Efficiency:
Building a website from scratch can be time-consuming and expensive. By leveraging the services of a white-label web design reseller, businesses can save valuable time and costs associated with web development. Resellers have a streamlined process in place, allowing them to efficiently deliver high-quality websites within specified timelines. Additionally, partnering with a reseller eliminates the need for businesses to invest in web design tools, software licenses, and ongoing maintenance. This cost efficiency enables businesses to focus their resources on core operations and growth initiatives.
Customizable Solutions to Meet Client Needs:
They understand that each business has unique requirements and brand identities. They offer customizable solutions that can be tailored to meet the specific needs of their clients. Whether it's creating a brand-new website or redesigning an existing one, resellers work closely with businesses to ensure that the design, layout, and functionalities align with their brand vision and goals. This flexibility allows businesses to have a website that reflects their brand identity and effectively engages their target audience.
Scalability for Growing Businesses:
As businesses grow and evolve, their web design needs may change. They offer scalability to accommodate the changing demands of their clients. Whether it's expanding the website's features, integrating e-commerce capabilities, or optimizing for search engine visibility, resellers can adapt and scale the website design to support business growth. This scalability ensures that businesses can keep their websites aligned with their evolving strategies and stay ahead in the competitive digital landscape.
Focus on Core Competencies:
By partnering with a white-label web design reseller, businesses can focus on their core competencies and leave the web design tasks to the experts. This allows businesses to concentrate on their core products or services, marketing strategies, customer relationships, and overall business growth. Outsourcing web design responsibilities to a trusted reseller frees up valuable time and resources, enabling businesses to operate more efficiently and effectively in their respective industries.
Enhanced Client Satisfaction and Retention:
A well-designed website is essential for delivering a positive user experience. By partnering with a white-label web design reseller, businesses can provide their clients with professional, visually appealing, and user-friendly websites that enhance customer satisfaction.
Improved User Experience:
A website that is difficult to navigate or slow to load can be frustrating for users. White-label web design resellers specialize in creating websites that are user-friendly and easy to navigate, ensuring that visitors have a positive experience. This can lead to increased engagement and higher conversion rates.
Conclusion
White-label web design reseller is a valuable resource for businesses looking to thrive in the digital age. They offer expertise, cost-effectiveness, flexibility, and ongoing support, which can help businesses increase online visibility, improve user experience, save time, and gain a competitive advantage. By using a white-label web design reseller, businesses can create a professional and effective online presence that attracts customers and drives growth.