The need for computer raised access floors arose from the demand for every person in an office to have a computer, printer, telephone and access to data at their fingertips. The dangers of having exposed cabling are numerous so naturally, a plan had to be sought to create space by going overhead or below with it.
Previously, when people chose to hide cabling in a raised access floor, there was hardly a variety of materials to cover it with, but now we are really spoilt for choice.
Why opt for a computer raised access floor?
The choice allows your business to offer all the types of services that the advanced technology of today provides and you and your staff can be more productive.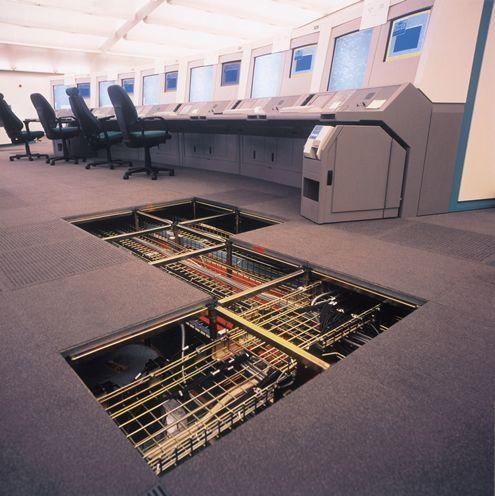 The cabling and piping that can be run underneath include:
Electricity
Data
Telecommunications
Air conditioning
Fire detection and suppression
Security
Water and drainage
The advantages:
You will be able to implement quick and easy access for any modifications, repairs, and changing requirements.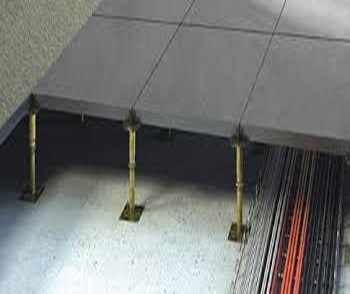 Choosing the right access floor
There are a few things that you will have to take into consideration when deciding which type of floor to install:
The type of use the floor will have or application e.g. data center, office, the retail sector, classroom, etc.
The type of cooling system and air distribution that will be used.
The cabling and wiring to be laid within the access floor.
The weight and load capabilities of the area.
A computer raised floor will help you create pathways for all the piping, wires, cabling and conduits.
Office and data center applications of computer raised access floors
Until fairly recently, raised floors were not preferred in office situations because they were often several feet high and these were only practical for industrial applications. The new generation of low profile access floors has changed all that and now any office can spare the space for cabling management.
Data centers have heavy internet usage and will need under-floor air distribution, chilled water piping, and cable management.
Types of computer raised access floors:
Low Profile – These are floors that are less than 6" in height. This height allows only for cabling and wiring organization within conduits. Under-floor airflow cannot be included here.
Traditional – The standard height starts at 12" and can reach to 6 feet and higher and can include airflow and often other heavy duty systems. Data centers typically need a height of 24"-48" depending on the type of air system to be installed.
Insufficient computer access floor height can lead to issues with overheating. Often in this type of situation, more cooling units are added to allow for better cooling, but this than exacerbates the problem. The planning stage is the most important and enough space for the present and future need must always be allowed for.
Construction materials for computer raised access floors
The older concrete core, steel panels are still available today, but there are now quite a few new and exciting materials to choose from:
Concrete core steel
Hollow steel
Bare concrete
High strength polypropylene
Wood
All these materials are strong and durable, but the high strength polypropylene panels have one advantage: they are light-weight, easy to handle and have a smaller environmental impact.
Not all low profile floor designs rely on 4 pedestals at the corner of each panel. Instead, the panels rest directly on the sub-floor with a few mini pedestals added to each panel.
Light-weight panels are easier to remove and to carry around. This means that maintenance, add-ons, renovations or even moving to a new place will make these panels easier to move around.
The importance of panel loads
The load rating of panels is an important consideration. The heavier the equipment it will have to hold the stronger the material will have to be.
Your computer raised access floor can be designed with various uses in mind and can include critical areas for bulkier equipment and heavy duty traffic.
The understructure of the panels is the most important link and has to be designed well enough to withstand the wiring and its maintenance underneath, while also the weight of the panels, weight of the equipment and office workers and traffic above.
The computer raised access floor has redefined flooring and allows for cable management runways that offer solutions to all the cabling for computers and date. Any business can now re-route, re-deploy and add on more wiring and access points as they are needed.